FEATURES
Interact with your customers using any messaging platform and connect directly to your MSP software
ANY MESSAGING PLATFORM
SMS, Facebook, Twitter, Web Chat . Any messaging app your customers love, you can use to provide better support.
CONNECTWISE
Your customers can create tickets or check on their status using messages. We integrate directly with Connectwise and other leading MSP software.
AUTOMATION
Answer frequently asked questions or solve common problems using our chatbots.
CUSTOMIZATION
Our solution comes with a REST API and the ability to integrate with your software. You can even script the responses and flow using JavaScript.
YOUR CUSTOMERS WANT TO USE MESSAGING TO REACH YOU
More than 2 billion people used messaging apps in 2018, and they are ready to communicate with you and your business. Our platform provides a direct channel for you to reach your MSP customers using the most popular user interface there is: conversation.
% PERCENT OF TIME SPENT IN MESSAGING APPS

% TEXTING "A LOT" ON A DAILY BASIS

MILLENIALS

% TEXT REGULARLY

SMARTPHONE USERS

MOST POPULAR COMMUNICATION METHOD

ADULTS UNDER 50
TEAM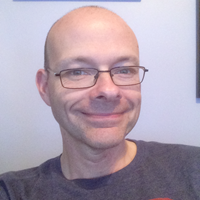 CHRIS DIX
Founder and Chief Developer
Chris has over 20 years of professional software development experience with multiple industries and organizations, including finance, IoT, and NASA. He is also a writer and speaker on software development, presenting at national technology events for O'Reilly, VSLive, and Microsoft.
BE ONE OF THE FIRST
CONTACT US AND GET ON THE LIST FOR OUR PILOT PROGRAM FOR Q3 2019
PRICING
We have 3 pricing tiers to match your needs.
BASIC - Internal
MAKE YOUR TEAM MORE PRODUCTIVE
UNLIMITED USERS
CONNECTWISE INTEGRATION
SLACK AND MICROSOFT TEAMS
HOSTED DATA AND BOTS
FAQ SUPPORT
PREMIUM - CUSTOMERS
BASIC FEATURES PLUS
PUBLIC CHANNELS TO COMMUNICATE WITH CUSTOMERS
WEB CHAT, FACEBOOK, TWITTER AND SMS
CHAT BRIDGE - PUBLIC TO INTERNAL
JAVASCRIPT API
REST API
ENTERPRISE
PREMIER FEATURES PLUS
CUSTOM REPORTS
CUSTOM INTEGRATIONS
SILOED HOSTING
VOICE - AMAZON ALEXA, GOOGLE
MORE
LATEST NEWS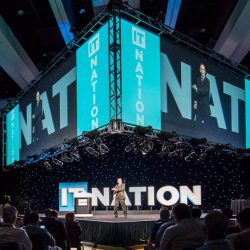 We are excited to be a part of IT Nation Explore 2019, the premier event for MSPs and the IT professional community! IT Nation Explore is happening Thursday, June 13 through Saturday, June 15, at the Hilton Bonnet Creek Resort Hotel in Orlando. Chris Dix, CEO and Chief Developer of our platform, will be presenting[…]

We were lucky to be part of a recent episode of the podcast from Imagine Media Consulting with Shantel Khleif. Thanks so much for the conversation and the chance to talk about our product and our journey. Click here for the full episode!
Previous
Next