SERVICES
We provide a variety of software development services to help your business
SOCIAL MEDIA
We develop custom solutions to help you manage or integrate with social media platforms, like Twitter or Facebook.
CONNECTWISE
We have extensive experience integrating with MSP platforms like ConnectWise Manage and Autotask.
AUTOMATION
Tired of repeating the same business processes? Are you copying and pasting to get data between systems? We can automate that and save you time and money
CUSTOMIZATION
Whatever business problems you are facing, our custom software development solutions can make your business more efficient and stable.
TEAM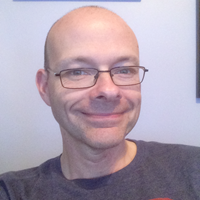 CHRIS DIX
Founder and Chief Developer
Chris has over 20 years of professional software development experience with multiple industries and organizations, including finance, IoT, and NASA. He is also a writer and speaker on software development, presenting at national technology events for O'Reilly, VSLive, and Microsoft.
CONTACT US
AND LEARN ABOUT OUR CUSTOM SOFTWARE DEVELOPMENT SERVICES